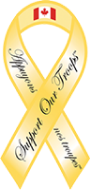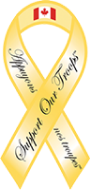 Your service sets you apart.
Your insurance should too.
We're proud to partner with CANEX to offer the CAF Community exclusive home and auto insurance rates and coverages just for you.
That's why we donated $1 to Support our Troops† for every quote received from March 1 to June 30, 2020.
Note: The donation period for our Support Our Troops initiative has now ended – but you can still complete a quote before December 31, 2020 for your chance to win! Thank you for your support!