A group includes the members or employees of an organization that has negotiated an agreement with The Personal to get access to exclusive group rates.
You may be eligible for our rates by being:
An employee of a major company
A member of a professional association
A member of an alumni association
A member of a retirement group
A member of a union
An employee or a student at a university
Find your group and start saving with The Personal in just a few steps!
Click the green button that says Add your group and enjoy the savings!
Enter the name of your employer, professional association, alumni association retirement group, or union in the field labelled Your group.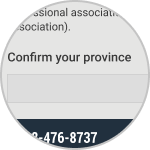 Select your province from the drop-down list and click Save.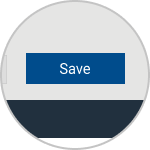 Get a personalized quote with your exclusive group rates!
What are the benefits of being part of a group at The Personal?
You have access to exclusive group rates, exclusively for your group;
The savings apply to auto insurance and home insurance;
You get personalized coverage and first-class service.