The Personal Roadside Assistance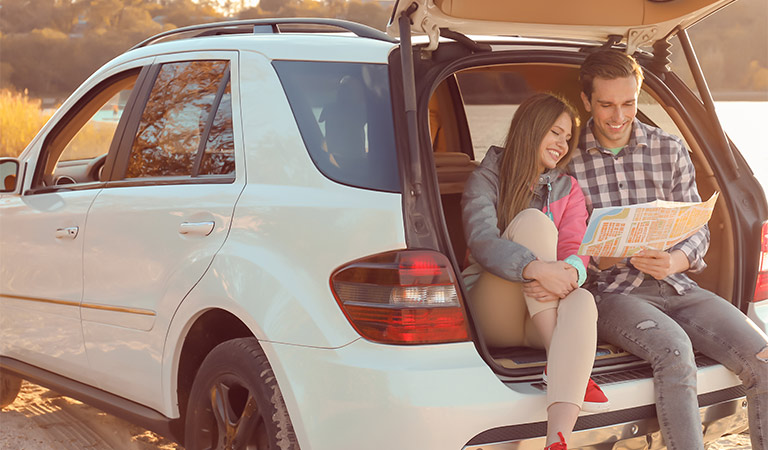 The perfect complement to your auto insurance
Roadside assistance service in detail
Desjardins Roadside Assistance is available:
24/7
Throughout Canada and the continental United States
Regardless of the vehicle1 you're driving or who's driving your vehicle1
Every year, get up to 5 emergency roadside services from among the following:
Towing
We'll tow your car to the nearest garage or your choice of garage up to 10 km from the breakdown point. Fees apply for each additional kilometre. Limit of 1 tow per incident.
Winching
We'll extract your car if it's stuck in sand, mud, snow or a ditch. This service is not available if the vehicle is damaged.
Flat tire change
We'll change a damaged tire with the vehicle's spare tire, if available. If you don't have a spare, the car will be towed.
Battery boost
We'll boost your battery to start your car.
Lockout assistance
We'll unlock your doors or tow your car if your key is broken.
Fuel delivery
We'll deliver fuel if you run out (cost of fuel is not covered).
Annual fee
$98.892 + taxes for 1 vehicle
$120.742 + taxes for 2 vehicles
$137.992 + taxes for 3 or 4 vehicles
To sign up or for more information, call us at 1-855-771-3287
When you call, be sure to have your The Personal auto insurance policy on hand.
Not insured with The Personal and interested in Roadside Assistance?
Get a quote
Option to buy online
Up to 2 cars and 3 drivers 1 car and 1 driver
Desjardins® is a trademark of the Fédération des caisses Desjardins du Québec, used under licence. The Desjardins Roadside Assistance program is managed by Assistel Inc.
Passenger vehicle only. The program is not offered for motor homes or other recreational vehicles, motorcycles, skidoos, campers, trailers, or other equipment.
Prices may change at any time without notice.
Information to have on hand when getting a quote
To get an auto insurance quote, you'll need the following information for you and any other drivers you want to insure:
The date you want your insurance to start
Information about all the vehicles you want to insure (year, make, model, odometer reading)
Current auto insurance provider
Information on driving violations for each driver(number and type)
Information on past claims for each driver (number and type)
or
their driver's licence number
Information to have on hand when getting a quote
To get a home insurance quote, you'll need the following information about your property:
Year of construction
Type of exterior siding (brick, stone, vinyl, aluminum)
Main heating source (electricity, gas, dual energy)
Other heating source (fireplace, wood-burning stove, electric space heater)
Total ground floor area
If there is a fire station within 8 km of your home
If there is a fire hydrant within 300 metres of your home
Year the roofing material was last fully replaced
Information to have on hand when getting a tenant insurance quote
To get a tenant insurance quote, you'll need the following information about your unit:
General information
The date you want your insurance to start
Number of apartments in the building
Type of business in the building, if applicable
Floor you live on
Breed of any dogs
Amount of insurance for your belongings
Current insurance provider, if applicable
Security system in your unit, if applicable
Insurance history
Number of home insurance losses in the past 7 years
Description of the losses (location, claim, type of loss, year)
If you qualify to buy your tenant insurance online, you will also need the following information:
Payment method (pre-authorized debit or credit card)
Banking information depending on your payment method
Information to have on hand when getting a condo insurance quote
To get a condo insurance quote, you'll need the following information about your property:
General information
The date you want your insurance to start
Type of mortgage lender
Year of construction
Number of units in the building
Type of business in the building, if applicable
Floor you live on
Breed of any dogs
Amount of insurance for your belongings
Current insurance provider, if applicable
Security system in your condo unit, if applicable
Insurance history
Number of home insurance losses in the past 7 years
Description of the losses (location, claim, type of loss, year)
If you qualify to buy your condo insurance online, you will also need the following information:
Name and contact information for your mortgage lender
Payment method (pre-authorized debit or credit card)
Banking information depending on your payment method