Peace of mind at your fingertips with Alert
Try our simplified quote and start saving!
What is AlertTM?
It syncs a water and freeze detector to your smartphone and notifies you if there's a problem at your home. If it detects a water leak or a risk of freezing, you'll receive alerts on your smartphone, so you can react quickly and limit any water damage. This prevention program is innovative, simple, reassuring and designed for you.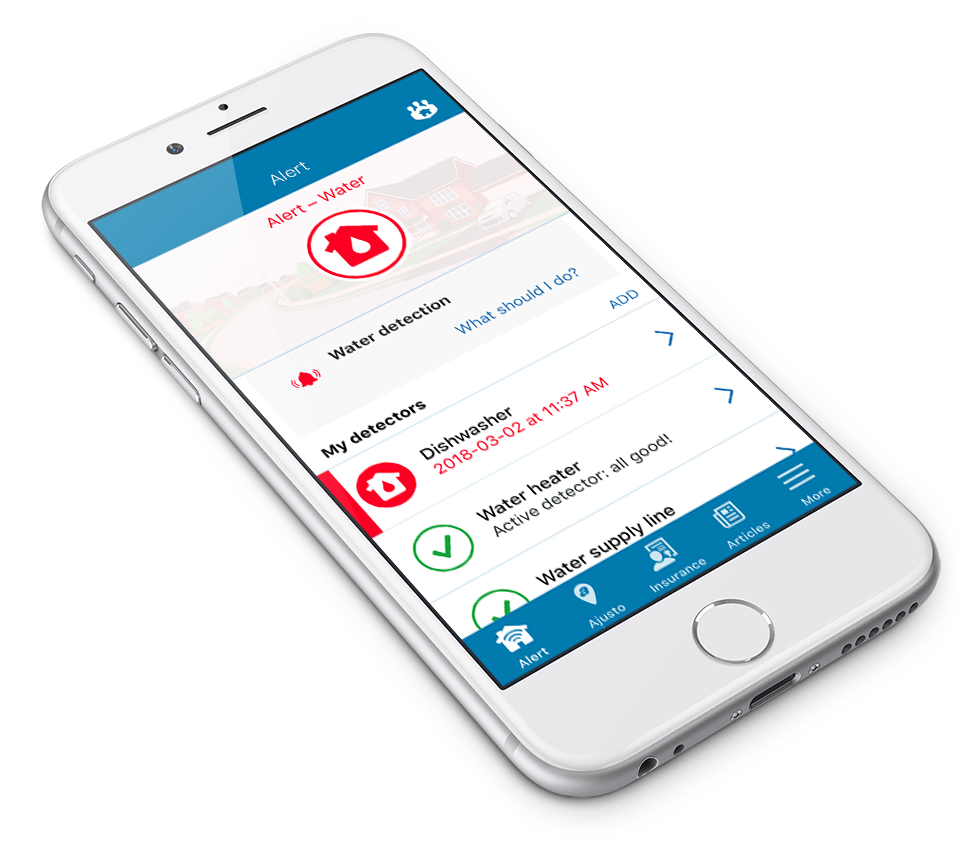 Download The Personal mobile app
The mobile app is free and works on iPhone and Android smartphones. You will find the Alert program in the Prevention section.
You don't need a data plan to use the mobile app.
Install your detector
Open the mobile app and follow the installation steps. It's quick and easy!
You'll need a Wi-Fi connection at home for the detector to work.
Get instant alerts
What are the benefits of alert?
The Alert program comes with lots of advantages.
Get peace of mind knowing the detector is watching out for you.
Limit water damage and other inconveniences by receiving notifications when leaks or risks of freezing are detected.
No matter what alerts you receive, you'll still remain eligible for home insurance, with no effect on your premium.
Enjoy yet another privilege of being insured by The Personal, the only1 insurer in Canada to offer this type of home insurance prevention program.
Certain conditions, limitations and exclusions may apply.
TM Alert is a trademark of Desjardins General Insurance Group Inc., used under licence.
® Ajusto is a registered trademark of Desjardins General Insurance Inc., used under licence.
TM Radar is a trademark of Desjardins General Insurance Group Inc., used under licence.
Apple, the Apple logo and iPhone are registered trademarks of Apple Inc., registered in the U.S. and other countries. App Store is a trademark of Apple Inc.
Google Play, Google Play logo and Android are trademarks of Google LLC.
1. All property and casualty insurance subsidiaries of Desjardins General Insurance Group Inc. offer this type of program.